EXPAND project supports the digital transformation needs of companies and public authorities in Piemonte and Valle d'Aosta (VdA).
EXPAND provides awareness, training, and skills development, offering services such as:
testing before investing
training and skills development
support to find investments and funded opportunities
networking and access to innovation ecosystems.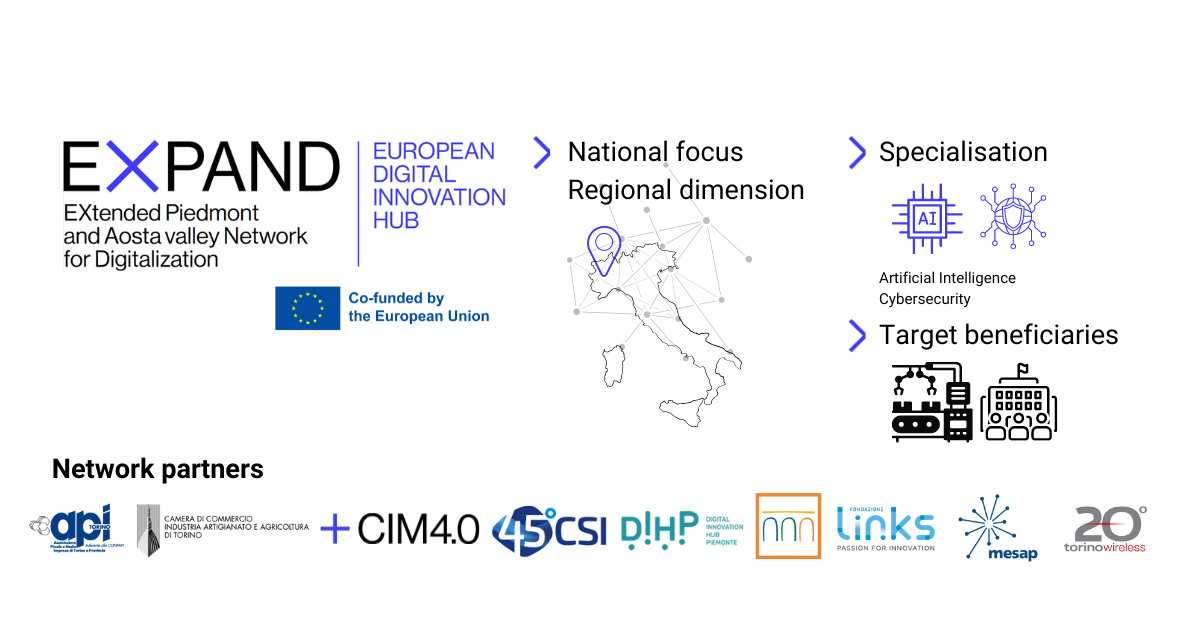 The project fosters local private and public sector digital and green transformations, providing services based on two application areas:
– Smart Factory & Made In
– Smart and Clean

EXPAND also identifies two core expertise (AI and CS) and several Key Enabling Technologies.
Its main targets are SMEs, small-midcaps, and public organizations conducting non-economic activities.
EXPAND and the EDIH network
The EU promotes the EDIH network to an extended action coverage across Europe. This project represents one of the entry points to this network, addressing any digital technologies-related request.
EXPAND cross-collaboration and synergy involve the key players in the local ecosystem, and benefit from the networks of local Industrial and National Clusters.