About EIT Manufacturing
The European Institute of Innovation and Technology (EIT) strengthens Europe's ability to innovate by powering solutions to pressing global challenges and by nurturing entrepreneurial talent to create sustainable growth and skilled jobs in Europe.
The EIT is an EU body which is an integral part of Horizon Europe, the EU Framework Programme for Research and Innovation. The Institute supports the development of dynamic pan-European partnerships – EIT Knowledge and Innovation Communities – among leading companies, research labs and universities.
EIT Manufacturing is supported by the European Institute of Innovation and Technology (EIT), a body of the European Union. It is one of eight innovation communities within EIT. The others are EIT Climate-KIC, EIT Digital, EIT Food, EIT Health, EIT InnoEnergy, EIT Raw Materials, and EIT Urban Mobility. EIT Manufacturing's main goal is to bring European stakeholders focused on manufacturing together in innovation ecosystems that add unique value to European products, processes and services and inspire the creation of globally competitive and sustainable manufacturing. EIT Manufacturing brings together more than 65 organisations (universities, research institutes, and business).
Learn more here
A short recap about Mesap Cluster
Mesap is the Italian Innovation Cluster for Smart Products & Manufacturing.
Since 2009, it has accelerated innovation and technology transfer from academia to companies, enhancing their competitiveness.
Mesap has almost 270 members among SMEs, Large Companies, Universities, and Research Centres focused on manufacturing, automotive, and aerospace industries, with a top-level of specialization in the integration of ICT, electronics, and advanced mechanics, including services.
Mesap fosters its members' competitiveness by accelerating the technology transfer from research centres to companies and boosting cross-fertilization among sectors.
Mesap Cluster promotes International cooperation for R&D European and international projects, helping its members identify and manage Funded projects (regional, national, European).
Mesap supports technology mega-trend assessment and spreading, identifying new markets and business opportunities, in cooperation with National stakeholders lobbying at regional, national, and European levels.
Mesap Cluster supports its members through network development and IPR matters.
Considering the similarities of aims and goals, Mesap Innovation Cluster and EIT Manufacturing South have signed a Cooperation Agreement, to foster and support manufacturing technologies and activities.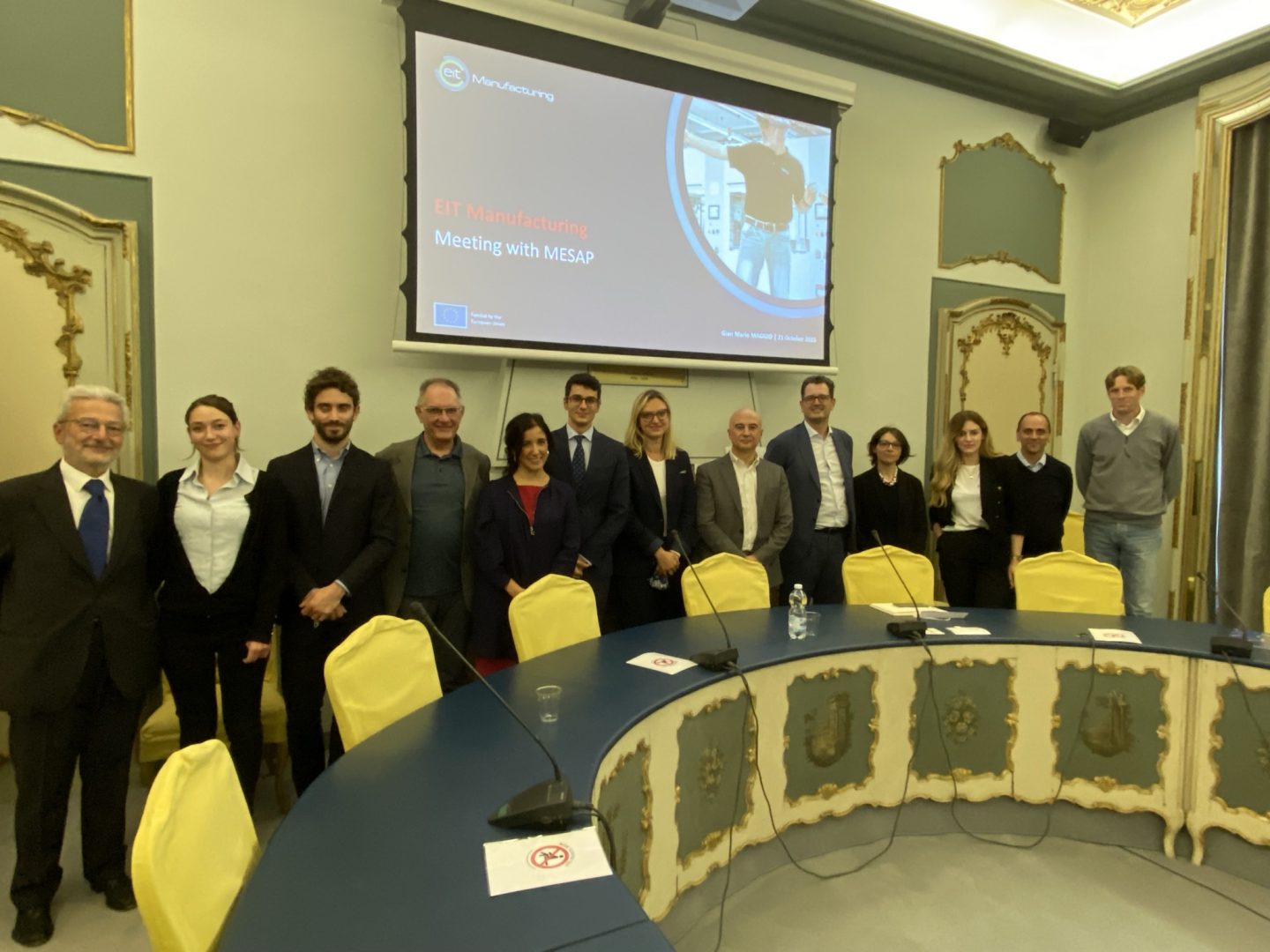 We are sure that the shared interest in business development will lead to relevant growth opportunities for all the stakeholders part of our networks.
More details on specific instruments and calls will follow soon, with common initiatives to enable our members to access knowledge and technologies.