Mesap goes to Europe: The monthly in-depth look at MESAP European activities
MIND4MACHINES: Open Call deadline on 29 June

The first Open Call of MIND4MACHINES is closing on 29 June 2022. It is an H2020 initiative promoting cross-sectoral and cross-frontier collaborations between SMEs to improve their production processes through digital technologies. The call is aimed at technology-supplying SMEs operating in the field of Industry 4.0 and manufacturing companies wishing to adopt Industry 4.0 solutions.
In the dedicated website all the information to participate in the call for tenders
READY* FOR INVESTORS? Among the various project activities there is the opportunity to participate in the IRL assessment, through which the company can understand its strengths and weaknesses in order to present itself to investors and increase the chances of success of its solutions. Resources for a self-assessment are available here.
---
EPoSS Annual Forum 2022: Applications for the EPoSS Start-up Award now open

As part of the EPoSS Annual Forum, the EPoSS Start-up Award will take place on 6 October 2022, a contest dedicated to start-ups that will be able to present their latest innovations in the field of Smart Systems Integration for different application areas, such as manufacturing technologies, energy, mobility, flexible electronics, wearables, food, agriculture or medical technology.
To apply, please fill in the form below and send it to EPoSS, at contact@smart-systems-integration.org, by 12 August 2022. The contest jury, made up of EPoSS experts, will select the start-ups that will go directly to the final stage and present at the forum in October.
Start-ups participating in the final round will receive a certificate of participation and a voucher to apply for a free licence of the European EPoSS collective mark, Smart Systems Integrated®.
More information to participate here
---
GreenSME Kick-off meeting: 3M€ for Sustainable Manufacturing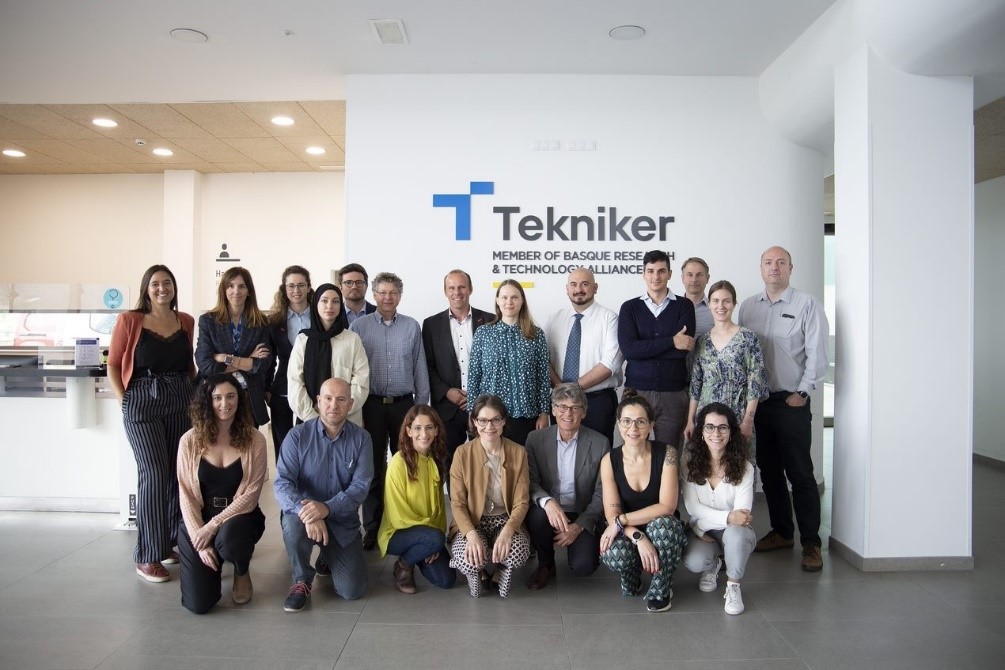 The kick-off meeting of GreenSME, the new European project in which MESAP is partner, took place in Eibar. The project aim is to support manufacturing SMEs in their journey to adopt digital technologies, and to increase their environmental and social sustainability. The 36-month project will be characterised by multiple actions in favour of SMEs, including a community to share experiences, best practices and project megatrends, 150 sustainability assessments to assess their level of maturity, and 2 Call for Proposals for a total of around EUR 3 million.
MESAP will be coordinator of the call set-up action; the initiative is coordinated by the Spanish colleagues of Tekniker and also involves CIM4.0.
Stay connected on the project's linkedin page @greenSMEhub. More details to follow.
---
E2DRIVER: the final project video
E2DRIVER, a European project financed by the Horizon 2020 programme (GA n°847038), in which Mesap is a partner with Politecnico di Torino and Sinergie, has recently ended.
As a reminder, the main objectives of E2DRIVER were to raise awareness of energy efficiency among companies in the automotive sector by training their staff to conduct energy audits and adopt energy efficiency measures.
But to better understand the project's potential and output, below is the final video made by the Consortium, with interviews with the protagonists.
---
RETRACE 2.0: A Systemic Approach for REgions TRAnsitioning towards a Circular Economy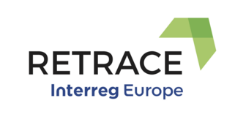 In 2021, the RETRACE project was further funded to carry out additional activities with a special focus on how COVID has influenced policy gaps related to the circular economy in the partner countries – Italy, Spain, France, Romania and Slovenia. The aim is to boost current and future policy instruments on the circular economy through an exchange of experiences generated in this accelerated innovation process produced by COVID-19.
RETRACE aims to promote systemic design as a method for local and regional policies to move towards a circular economy in which waste from one production process becomes an input for another. In this context, MESAP is also involved in the Open Systems course, promoted by the Department of Architecture and Design of the Politecnico di Torino, to initiate Systemic Design solutions in factories. Our associates MTS, Tecnau and Sargomma are part of this initiative and on 15 July we will participate with them in the final examination of the course. On this occasion, the student teams will present their analysis (challenges, opportunities and spin-offs) and the systemic project designed for their assigned companies.

Read more about the initiative in the dedicated news
---
WEBINAR "Intellectual Property and SMEs in the digital economy"
WHEN: 7 July 2022, 15:00 CEST
The European Commission is organising a webinar dedicated to intellectual property to support SME business. The webinar will offer support and guidance to better manage inventions, trademarks and creations globally. It will also focus on selected topics related to IP in the digital economy, with guests and speakers from the European Commission and the US Government presenting and discussing topics that are strategic for SMEs and of high priority for policy makers on both sides of the Atlantic.
Agenda and registrations available on the dedicated website
Let us recall MESAP activities in the field of IPR:
The Cluster manages the European Smart Systems Integrated® collective mark, dedicated to products enabled by Smart Systems Integration. The trademark can be requested HERE and, subject to a technical evaluation, can be licensed for a period of 3 years.
MESAP carries out a service to accompany its members in the verification of technologies and intangible assets that can be developed and protected nationally and internationally. For this activity it collaborates with the best professionals and consulting firms in the area and of national importance. Find out more HERE.