4 – 7 October 2022, EPoSS Annual Forum in the city of MESAP
As you know, MESAP is a partner of the European technology platform EPoSS: a transversal community of European research institutions and tech providers on electronics and intelligent systems. Every year, the EPoSS Annual Forum is the highlight of the Smart System Community: an international forum for in-depth analysis and updates on industry and research topics and trends. We are delighted and honoured to host the next EPoSS Annual Forum in Turin from 4 to 7 October: the event will be organised by us, together with EPoSS, with the motto Connecting Systems, Driving Transition.
In this video, the EPoSS chairman Dr Stefan Finkbeiner, General Manager & CEO Bosch Sensortec GmbH, talks about the EPoSS ecosystem.
EPoSS Annual Forum: here what to mark in your calendar
During the EPoSS Annual Forum we will discuss topics related to Electronic Components and Systems, Smart Systems Integration and Integrated Micro and Nanosystems. The event is a meeting place for the all-round community, where networking with major players in European industry and research and interesting field visits to Piedmontese companies are essential.
Appointments with EPoSS Annual Forum
We would like to announce that the 2022 edition will also feature the EPoSS Start-up Award: the competition open to young start-ups to present innovations at an international event.
The EPoSS Annual Forum is a unique opportunity to keep abreast of the main megatrends in the industry and to get in touch with big players such as BOSCH, CONTINENTAL, ST MICROELECTRONICS, SIEMENS, FRAUNHOFER, CEA, VTT.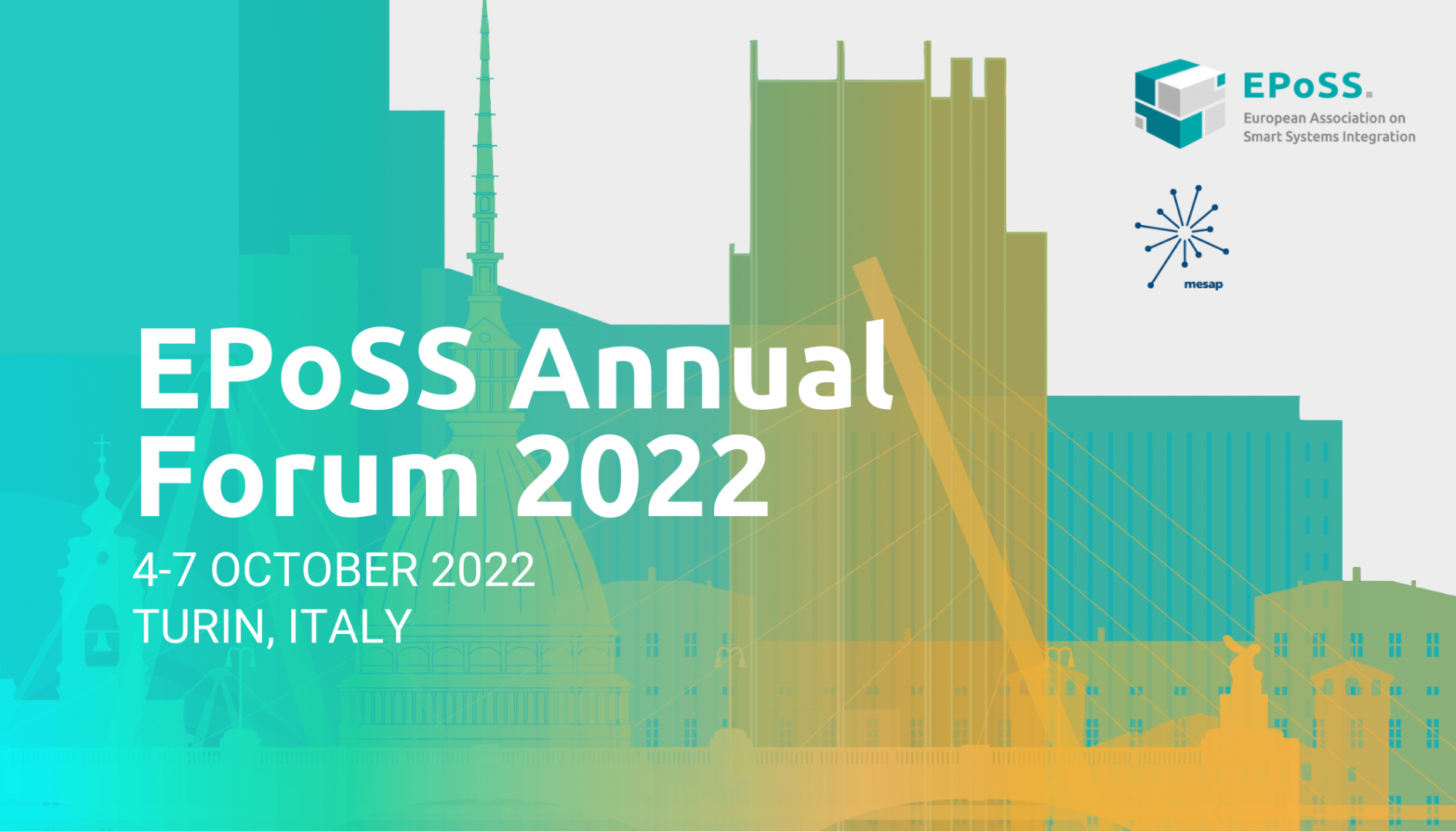 Call for Presentations 2022
Deadline: 27 May 2022
The Call for Presentations 2022 is now open!
Until 27 May you can apply to present your latest developments in the field of Smart Systems Integration (SSI): an opportunity to showcase your latest technological innovations in front of a European audience.
Presentations will be selected by the EPoSS Annual Forum 2022 Technical Committee.
HERE further information and application material