MESAP EUROPEAN ACTIVITIES
MESAP Community in Freiburg for EPoSS Annual Forum 2021: the story
This year EPoSS held its Annual Forum from 4 to 7 October in Freiburg im Breisgau, Germany. "Towards New Horizons", 4 days dedicated to updates on Smart Systems Integration and networking opportunities. Also in the spotlight was the Smart Systems Integrated® collective trademark, owned by EPoSS and managed by MESAP at European level.
The trademark is licensed to Smart Systems Integration enabled products that are compliant with the regulation and have a TRL of 7 and above. Smart Systems Integrated® is a strategic tool to engage new members in EPoSS, and we are pleased to count among these MESAP members: Adgenera and Retuner by Orchestra, licensees of the trademark, and TecnoLab.
In addition to the normal conference programme, the EPoSS Start-up Award 2021 was held, attended by HYPE Srl and Evolvo, Italian start-ups from the MESAP ecosystem.
Finally, it was the occasion to officially announce the city that will host the annual event in 2022: see you in Turin! MESAP is proud to be the selected host partner for 2022.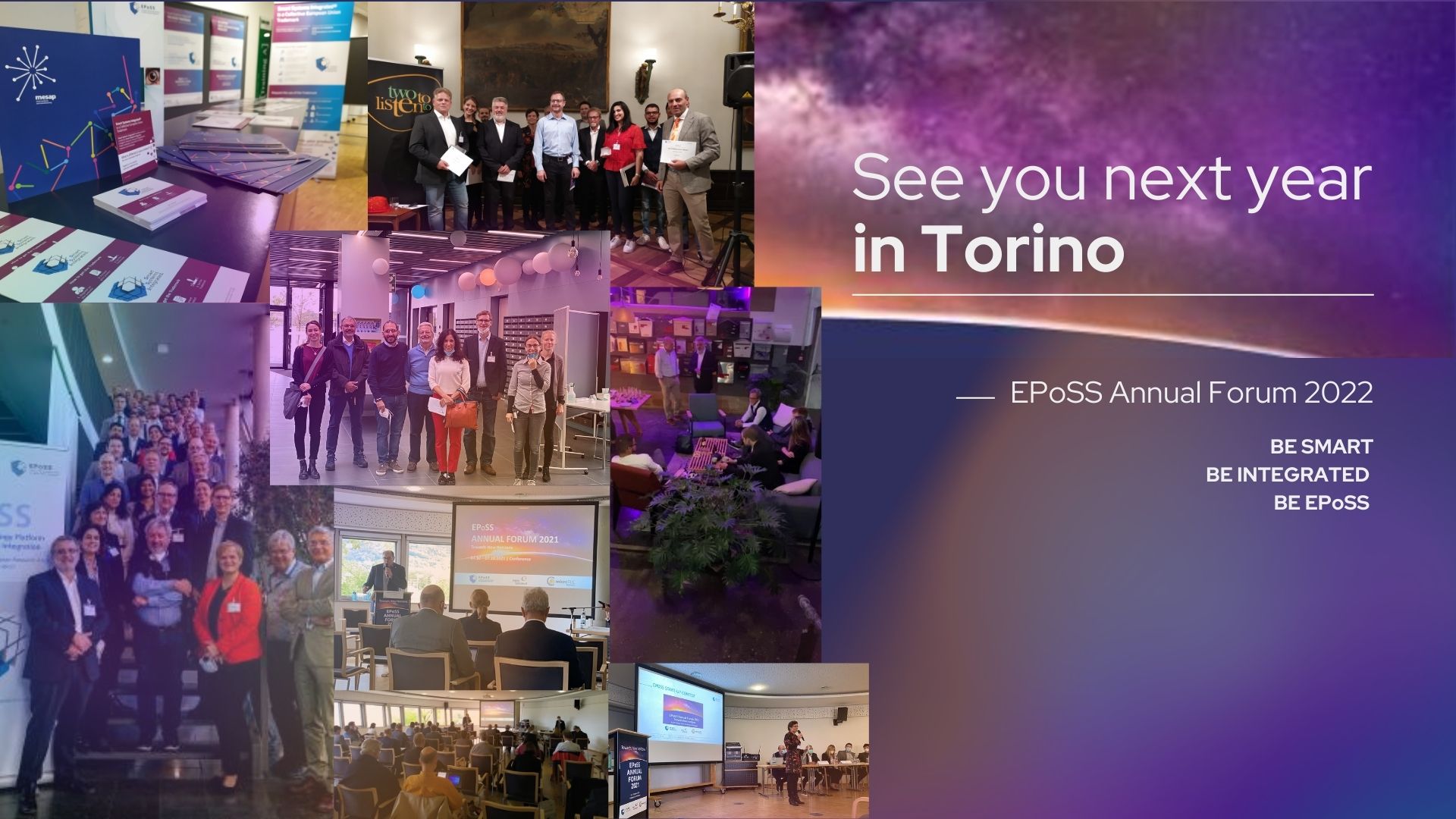 The story in the dedicated News
FIT4FoF Knowledge Transfer Event: Analysis of Skills and Job Profiles in Factories of the Future

WHEN: 27 October, 10:00 – 12:30, online event
As a partner of FIT4FoF, we invite you to participate in the project event dedicated to the transfer of knowledge on the theme of skills and job profiles in the Factories of the Future. During this event, you will be able to:
Discover the approach used by FIT4FoF for the identification of future skills and job profiles.
Participate in a short interactive session to test the FIT4FoF Upskilling Analysis Tool developed within the project.
Know an industrial case study where this approach has been successfully applied.
During the webinar there will be space for discussion and exchange of experiences among participants.
MIND4MACHINES: Interviews to MESAP members and work in progress for the launch of the more than EUR 3 million call

Last week we interviewed our members: APR, Ellena, Eurofork, L.M.A. and TECNAU for a discussion on the main challenges and opportunities that SMEs encounter in their personal path of digitisation: business model, technological barriers, insufficient skills, vision. The aim of the interviews is to plan activities in line with these needs within the framework of MIND4MACHINES, a European initiative supporting cross-sector and cross-border collaborations between manufacturing SMEs to improve their production processes through digital technologies.
Two calls for more than EUR 3 million are planned for spring 2022.
Boost4BSO: Webinar by Friuli Innovazione on new methodologies and innovative tools from EU projects
WHEN: 27 October, 15:00 – 16:30, online event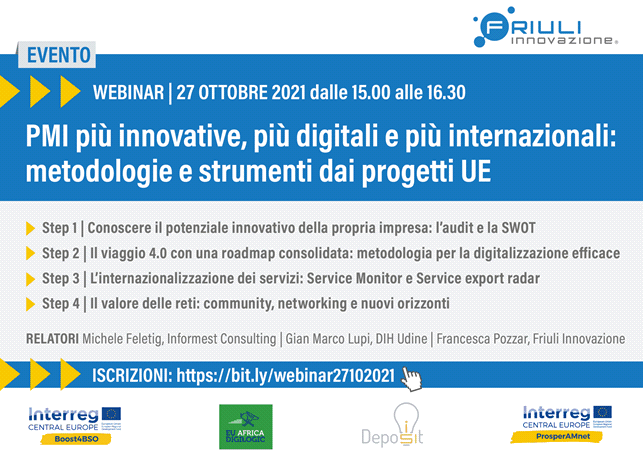 On 27th October at 15.00, Friuli Innovazione's colleagues will hold a webinar on the topic "More innovative, more digital and more international SMEs: methodologies and tools from EU projects" during which a "SME-friendly" toolkit will be presented, created and tested in the European context, useful in the challenge of digital transition.
Some tools developed by Friuli Innovazione within its European partnerships will be presented: the (Social) Innovation Audit Tool of the H2020 project "DepoSIt", the methodology for the transition to Industry 4.0 developed in the Interreg Central Europe project Boost4BSO, of which MESAP is a partner, the tools for the internationalisation from the Interreg Central Europe "ProspeAMNet" and the multifunctional platform of the H2020 ICT58 project "DIGILOGIC".
EU Sustainable Energy Week: Towards 2030, reshaping the European energy systems

WHEN: 25-29 October 2021, online event
The European Sustainable Energy Week (EUSEW) will take place online from 25 to 29 October 2021 with the theme "Towards 2030: Reshaping Europe's Energy System".
Key element is the Policy Conference, the largest European conference dedicated to renewable energy and efficient use of energy in Europe. EUSEW brings together politicians, stakeholders and citizens to achieve climate and energy targets for the Energy Union.
MESAP is partner of the E2DRIVER project funded by the European Commission under the Focus area "Building a low-carbon, climate resilient future (LC)". The project is aimed at improving knowledge on energy efficiency measures in the automotive supply chain, a key priority for the EU sustainable growth strategy, and is part of the activities promoted by EUSEW.
#EBSCON 2021: Home-grown electronics expertise for a safe, green future
WHEN: 3 November 2021, Congress Graz + online event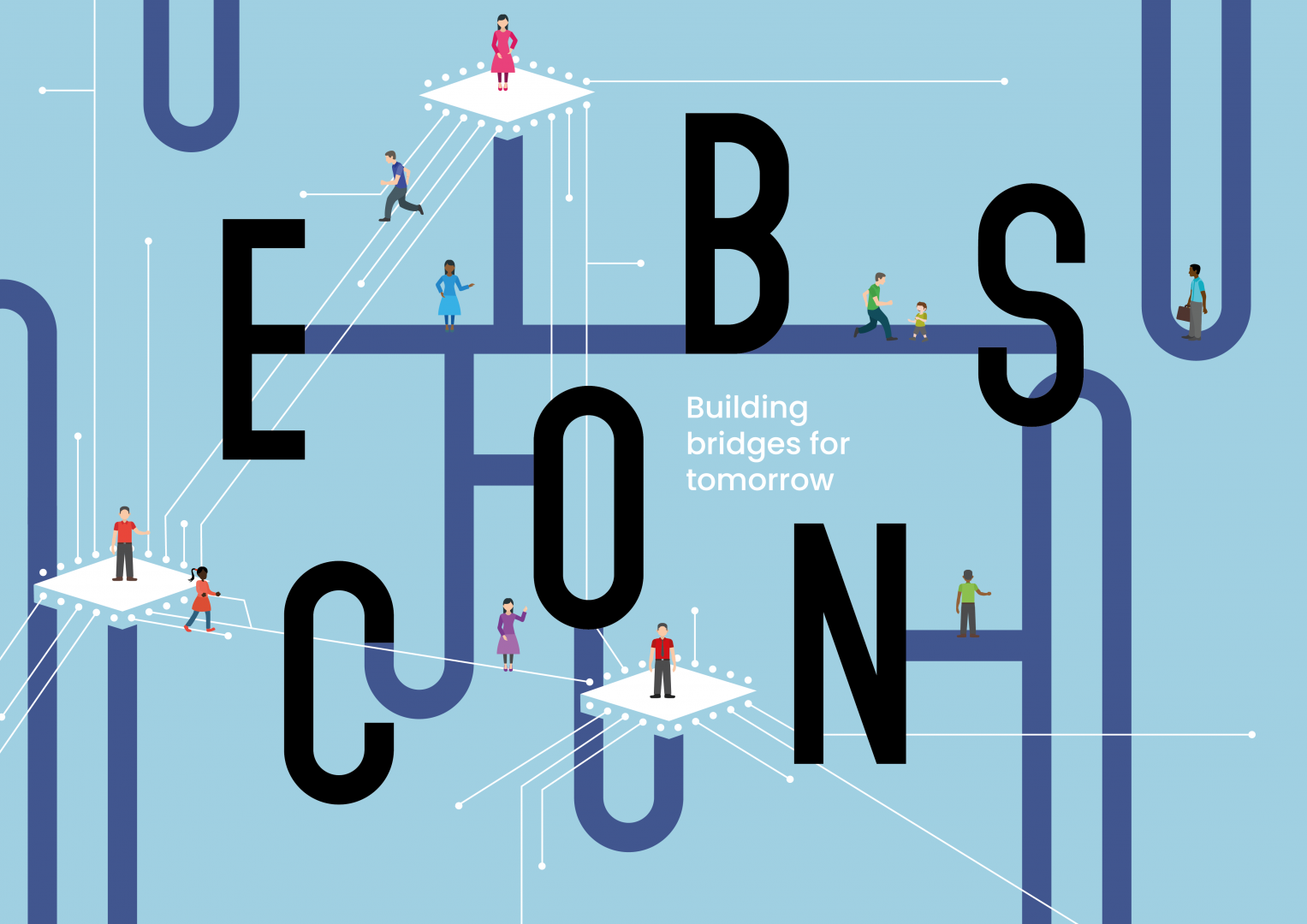 #EBSCON (Electronic Based Systems Conference) is a B2P hybrid networking event dedicated to technology entrepreneurs, engineers, researchers, students and anyone who dedicates their professional life to a sustainable transformation of society.
"Building Bridges for Tomorrow" is the motto of the event organised by Silicon Alps, MESAP partner of the Silicon Europe Alliance, in collaboration with Silicon Austria Labs. Electronic Based Systems (EBS) refer to components and devices enabled by micro and nanoelectronics and have enormous potential in achieving sustainable development goals. "It is the responsibility of all of us to find solutions to bridge the gap between society, climate and technology. In this context, EBSCON casts a critical light on key concepts such as Society 5.0, Green Technologies, Artificial Intelligence and Cybersecurity," explains Hartwin Kostron, Project Manager at Silicon Alps and creator of EBSCON.
Programme and registration here
EFECS 2021: Online the fifth edition of the European Forum for Electronic Components and Systems
WHEN: 23-25 November 2021, online event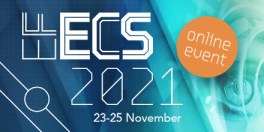 EFECS is the European forum for electronic components and systems (ECS) focused on the theme 'Our Digital Future' for a green and competitive Europe along the entire ECS value chain. The organisers of this event, AENEAS, ARTEMIS-IA, EPoSS in association with ECSEL, the European Commission and EUREKA have joined forces to bring together all stakeholders in a major online event on 23-25 November 2021!